ERNACT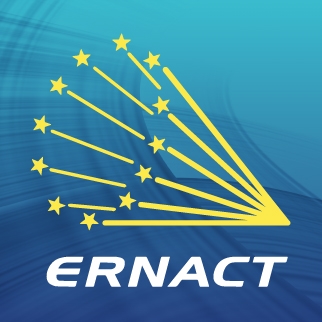 Colab is the perfection location...
Colm
European Regions Network for the Application of Communications Technology
ERNACT is an international network of European regional and city public authorities founded in 1991.
The network promotes practical cooperation between these regions and cities (Atlantic Canada is also a member) in the field of digital transformation.
It achieves this by developing joint digital transformation projects, implemented with the help of European Union innovation funding. These projects can relate to data analytics, Artificial Intelligence (AI), Digital Innovation Hubs, Internet of Things (IoT), etc.
ERNACT was inspired by Derry City and Strabane District and Donegal County Councils' vision to harness the possibilities of European cooperation to improve the digital development capacity of the North West Ireland crossborder area.
What are you most proud of?
Our ethos, expertise and systems in bringing European regions and organisations with different business cultures together to deliver a pipeline of sophisticated trans-European digital transformation projects.
This has resulted in ERNACT delivering over 50 transnational cooperation projects involving 160 European regions and cities and with a €70m total budget.
What are your aspirations?
To be recognised by European regions and cities and the European Commission as the most effective regional digital transformation network operating in Europe in the 2021 – 2027 period.