Sendmode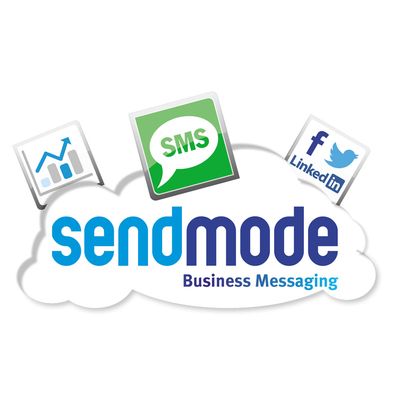 'The feedback we get from our customers is a great endorsement of the work we do and puts a huge smile on our faces'
Trevor Dougherty, Head of Sales, Sendmode.com
Bulk Text Provider
SendMode.com is a multi award winning mobile marketing technology company. Since 2009 SendMode.com has grown to become one of the leading providers of mobile marketing services in Ireland and the UK. The company has developed technology which allows it to provide bulk sms, rcs, qr codes, mobile websites and sms shortcodes at industry standard quality but at the lowest cost in the marketplace.
The SendMode platform delivers a high availability, high throughput, market proven framework that supports our full suite of Mobile Messaging applications and tools.
The SendMode service currently processes over 10 million transactions per month and continues to grow its market share in the UK, Africa and Australasian markets.
'Too many business owners are time restricted with the day to day tasks of running their business and when it comes to marketing their products are overwhelmed with the arrays of marketing channels. We offer a simple communications channel which is easy to use, saves time and is very effective in driving sales and customer engagement'. – John McNamara, CEO, Sendmode.com
What are you most proud of?
Building a wonderful team with a great spirit in the company and serving over 35,000 customers worldwide.
What are your aspirations for the business?
Our aspiration is to become one of the world's leading online marketing services. A place where companies know they will get great service and effective marketing tools which will drive real growth in their business.