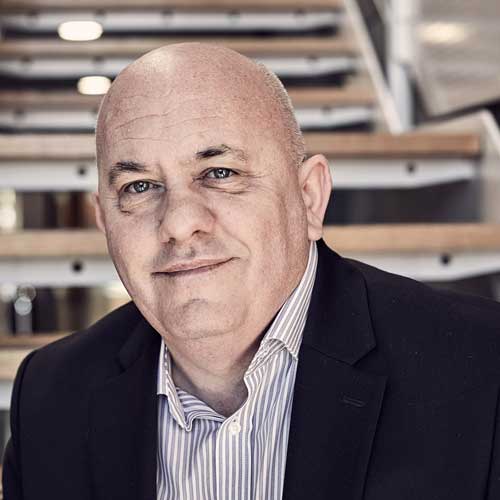 May 16, 2019 11:02 am
Patsy Donaghy is the CoLab Centre Manager at Letterkenny Institute of Technology. He is responsible for managing the day to day affairs, and strategic direction of the centre, as well as providing a welcoming, supportive environment for people with business ideas.
Patsy is also involved in helping start-up companies based in the centre identify new opportunities and markets and has devised strategies to attract the right type of clients to the centre. Along with IT Sligo, Patsy is involved in the management of a national entrepreneur development programme called  New Frontiers which has proved to be the most successful enterprise development programme in the North West.
Patsy believes that having access to the research facilities at LYIT and being able to link in with the academics is crucial in helping companies become more innovative. He also sees the development of Soft Skills, and the ability to help companies to network among themselves and also with local, regional, national, EU and industrial development agencies and organisations, as vitally important.
He is a member of the European BIC Network, the United Kingdom Science Park Association, and the Centre Managers Group. The latter being the umbrella group for the Institute of Technologies Incubation Centres in Ireland. He is also a former member of the Gate2Growth incubator forum, a European wide network of incubators and as such traveled extensively in Europe visiting incubation centres.
He holds a BBS Honours degree specializing in Accountancy from the Institute of Public Administration (IPA) and an MSc in Enterprise Development for Enterprise Centre Managers from Waterford Institute of Technology. Prior to working for LYIT Patsy worked for UNIFI, a large multi-national polyester yarn manufacturer where he was involved in the international sales office.
Categorised in:
This post was written by Joe Coll