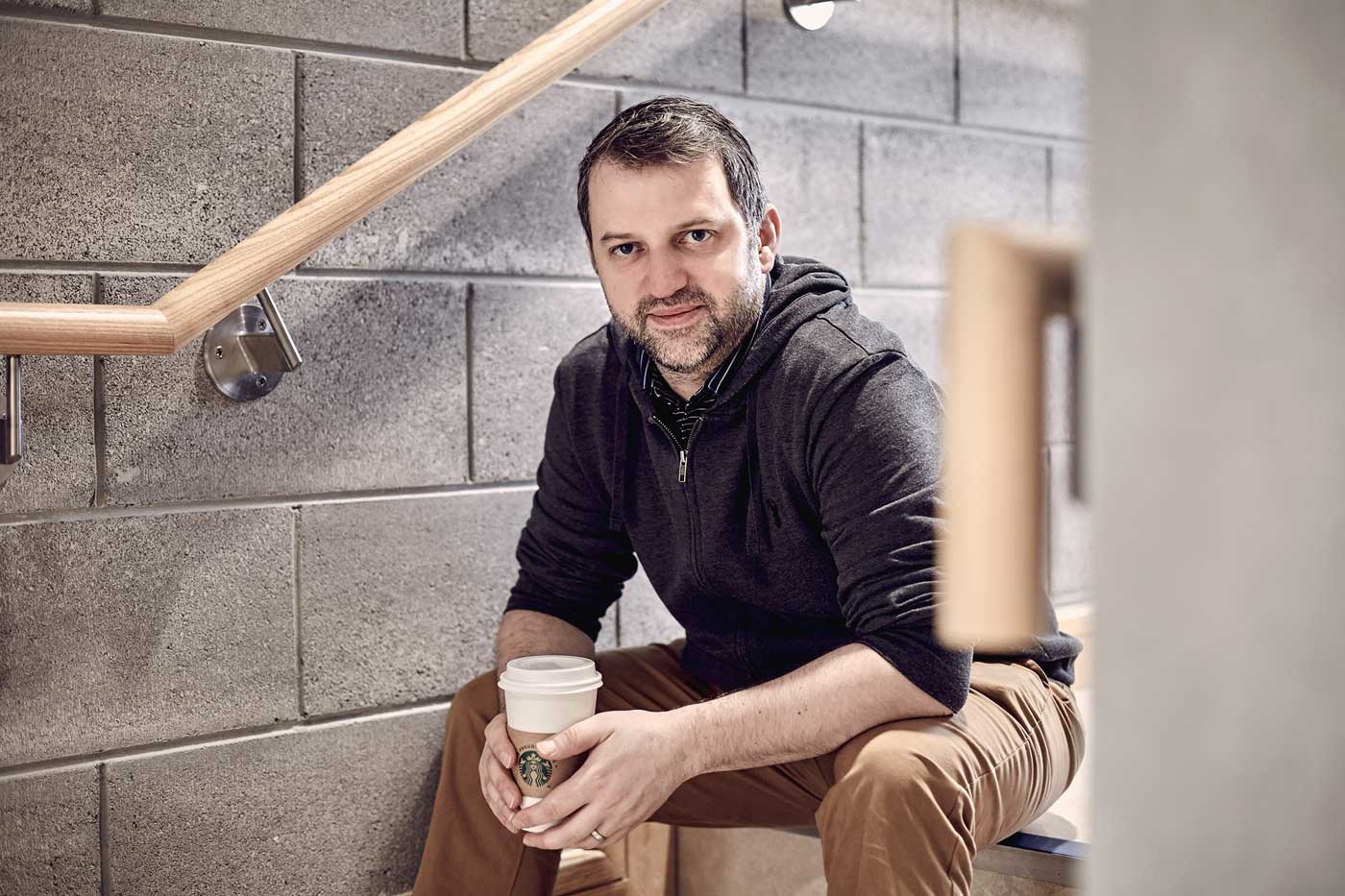 From start-up to global success, we talk hard work and taking chances, with David Gildea.
David Gildea started his career with Pramerica before taking a position with a new start-up called 3D Issue. David says that working with 3D issue at an early stage gave him the insights that inspired him to set up his own business. In June 2014 David set up CloudRanger and joined the New Frontiers programme starting on a path that would lead him from start-up to acquisition.
The commitment needed to juggle consulting full time and taking part in New Frontiers paid off in 2015 when CloudRanger qualified for Enterprise Ireland's Competitive Start Fund, then in November 2016 he built on this success by qualifying for High Potential Start-Up Funding. Visibility of the wide range of support offered by Enterprise Ireland is something he lists as a key benefit of the New Frontiers program. Incredibly less than two years later CloudRanger was acquired by Druva, a global leader in Cloud Data Protection and Management.
On advice for entrepreneurs looking to move their business to the next level, David suggests thinking global and international from day one, with international markets often being an easier path to business growth. He advises picking your first couple of employees very carefully, stating that there is huge level of work and commitment needed in a start-up environment and your team need to really believe in your business.
David sees the business remaining in the North West as it grows and sees no problem in sourcing top talent both locally and by offering remote working opportunities. He has much praise for the facilities at their location in the Colab in Letterkenny, the colocation with LYIT meant that access to students in the early days helped him to develop his product. He also says that the flexibility offered by Colab management gave the business the space to grow, and references the support he received by working in an environment with likeminded people willing to share their knowledge.
The future will see further growth in the range of services offered in the Druva offices in Letterkenny. The team have ambitious targets and move at a rapid pace. While the CloudRanger product remains David's main focus other Druva teams are already looking to grow their base with the Letterkenny office, testament to the talent and hard work of David and his team.