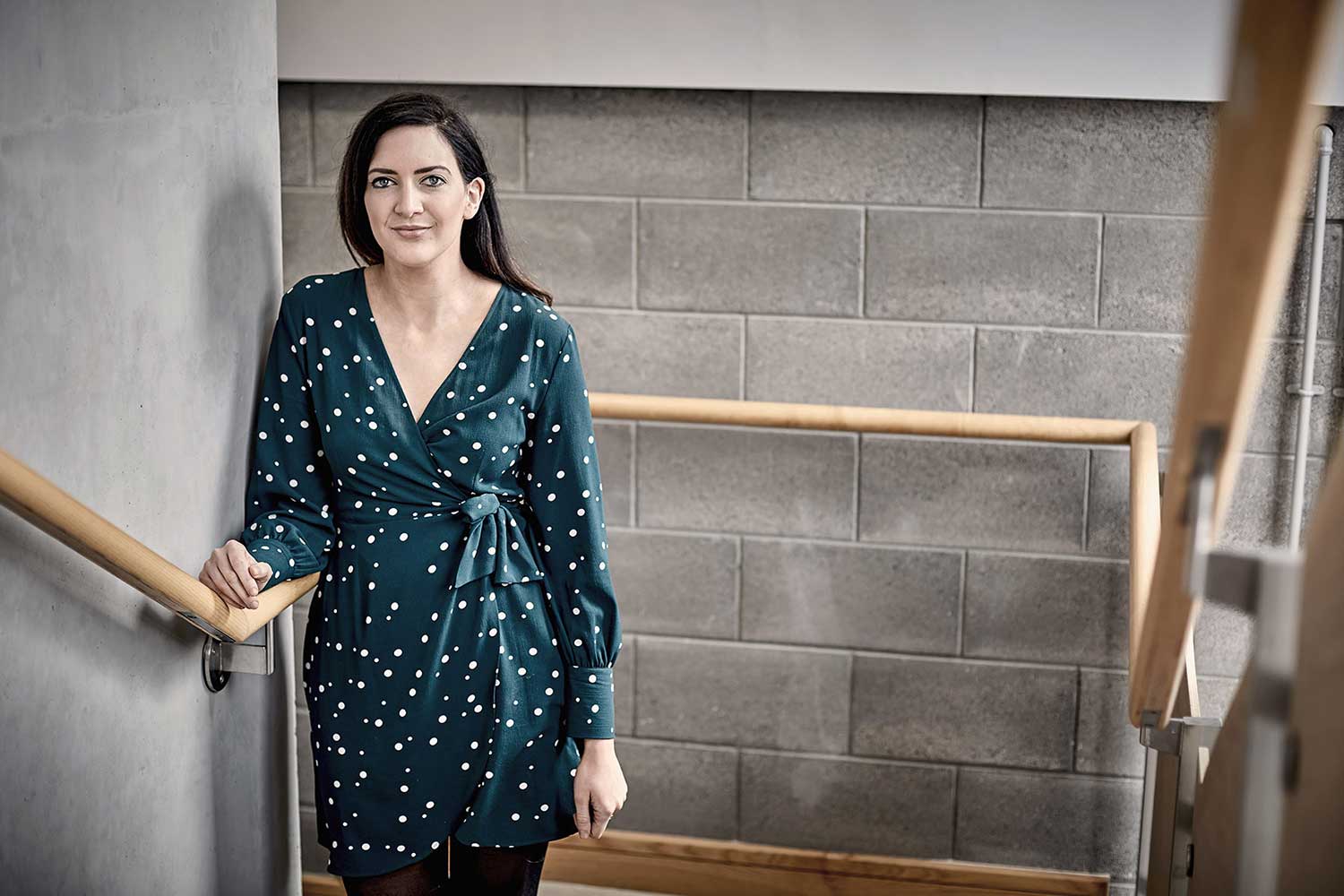 Moss Marketing is a social media marketing, consumer PR and training agency based in the co-working space at Colab.
Set up over a year ago, by Marie Shields, the business has grown quickly with clients countrywide. "The brands I work with reach target audiences nationally and internationally – we market to 20+ countries currently." A regular commentator on digital marketing in the national media, Marie is on a mission to shatter the perception that expertise and creativity can only be found in cities.
The start
When she returned home to Ireland from Canada, Marie landed a role as Communications Manager, with award winning Lottie Dolls, based in Colab. "Working in an innovative company that was trading internationally from Donegal was inspiring. It showed me what was possible. It was a hard decision to leave after nearly four years, but I knew it was the right time to create my own vision of a social media and digital consultancy."
Initially Marie worked from home, "I missed the sense of community and craic plus the opportunity to connect with other entrepreneurs," she explains. The coworking space at Colab provides an affordable way for technology start-ups to validate their idea, meet others and give some structure in a professional environment. "Colab is very central, so it's easier for clients to meet here, this saves a lot of time and money."
Connected to creativity and experience
"The coffee in the canteen can regularly turn into work opportunities!" she says, " My desk here absolutely pays for itself. I've a trusted network of creative talent, all with impressive track records, including web, graphic designers and videographers. We regularly refer work to each other. "Donegal is a hub of creativity", Marie adds "we've proven that we can match any of the larger agencies in creativity and talent to deliver excellent work. "
It's not only the ethos of generosity and professional know-how from the Colab community that is beneficial to start ups, Marie believes, "because it's a hub you're immediately connected to many other networks as well.
"Everything you need is here at Colab, the technology, the expertise, connections, with the added bonus of spectacular scenery and rich culture. Donegal is an amazing place to do business and an amazing place to live." The next phase for Moss Marketing is an exciting one. "The business is still evolving. There are lots of opportunities in the pipeline. Digitised content is an area of interest. I'll definitely be staying put."